We are all looking forward to a warm summer to enjoy some outdoor time with the family. During the weaning stages, most of the liquid intake comes from the breast or bottle milk. However, I do think it is important to encourage your baby to drink water from a beaker or cup from 6 months. The introduction of a beaker ensures they accept it as part of their feeding routine and enable them to move onto a beaker or cup from 12 months.
In summer, temperatures rise, and so your baby may need a little extra liquid in the form of water. Water is the most natural and healthy drink you can offer your child. There is a 1.5 hour time lag between being thirsty and feeling thirsty, so children are at a greater risk of dehydration. If your baby is dehydrated, they may go off their food. So it's important to keep an eye on their liquid intake.
Dehydration can be dangerous and serious for a baby. If you have any concerns, do not hesitate to ask your paediatrician or other health care provider.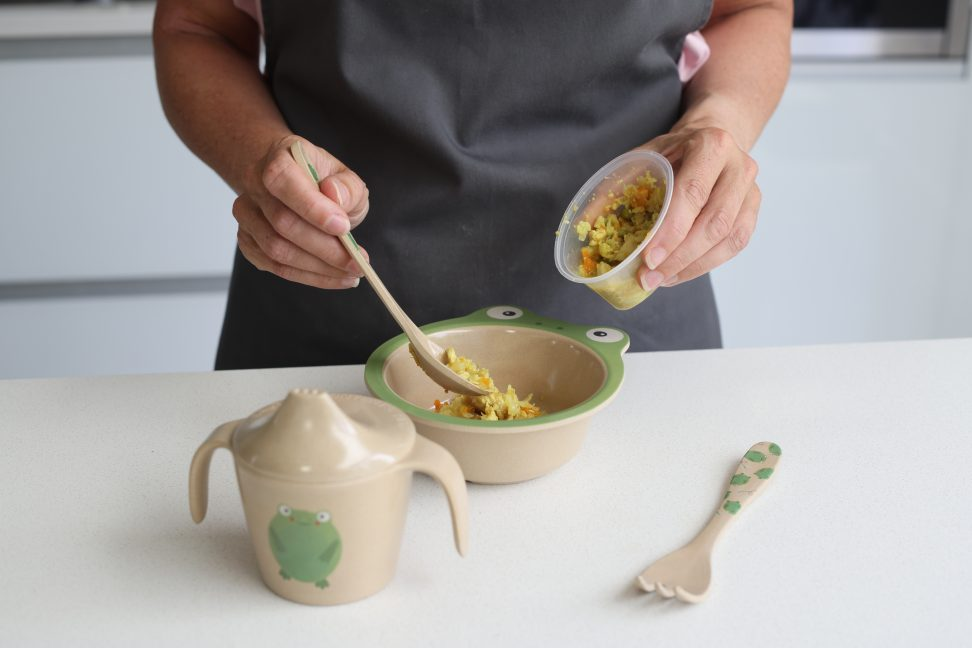 Tips to Increase Your baby's Water and Food Intake
The best way to encourage your child to drink enough water is to always have a beaker around. Whether they are sitting down playing or out for a walk in the buggy, offer them a beaker of water. Also make sure to offer a drink of water with their dinner, and for older kids, pack a large bottle of water for them to take to school.
If your baby isn't accepting the beaker another option is to offer water-based fruits and vegetables, such as cucumber, courgettes, watermelon and strawberries. Water can come from foods too!
Get messy and enjoy! Children learn from play and making water exciting and fun is a great way for your baby to accept it. Why not try Nuby's Rice Husk Eco Tumbler an open cup can be messy but lots of fun. Its particularly fun on warm summer days.
Create fun engaging mealtimes by making meals visually exciting. You can do this through cutting veggies into cute little shapes and little ones always love fun tableware. I love Nuby's new eco rice husk range that features Fergus the frog, a cute character for kids! As well as being super adorable it's also great for the planet and composts back into the earth in just a few months once you're finished with it. The durable rice husk material also means it's dishwasher and microwave safe – amazing for busy mums!
If you feel your baby isn't eating enough, make sure you have at least an hour between the milk feeds and food and stick to guidelines on milk intake.
Snacks can interfere with your baby's appetite. Ensure snacks are the right portion size and they are not offered too close to their main meal. It is not necessary to include snacks until your baby is 1 years of age.
If your baby is feeling unwell pay attention to their liquid intake and worry less about the amount of food they are consuming. As soon as they are feeling better, I would encourage you to go back onto their usual foods as soon as possible.
Most importantly have fun this summer! Hold off on cleaning hands and table until after the meal so your baby can enjoy the experience.
About the author: Siobhan Berry from MummyCooks.com is certified in infant nutrition and SOS trained in feeding a fussy or problem feeder. Siobhan is the author of the much acclaimed Baby & Family recipe book and Weaning Week award winner for her Weaning Academy. You can find out more at www.mummycooks.com and follow her on Instagram @mummycooks
*All of the opinions and advice shared in this blog are those of Siobhan Berry. They are based on her own experiences and do not necessarily reflect the official policy or position of any other agency, organisation, employer or company.
---