Having a baby is wonderful, but do you know how much it costs to raise a child?
We're living at a time when our finances are stretched, and it's no secret that raising a baby comes at quite a high cost. But regardless of the financial toll, bringing life into this world is priceless.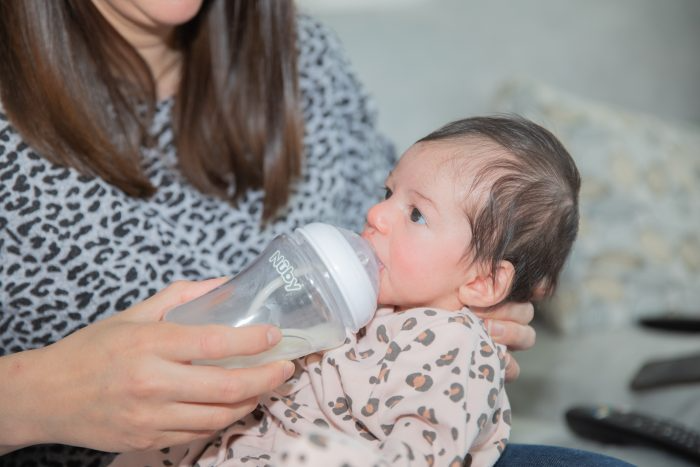 Here is a breakdown of what you can expect to pay once you welcome your new family member.
How much does a baby cost per month?
According to data from Moneyfarm, the average cost of raising a child to age 18 is £202,660 in the UK, which is about £11,250 a year, or £938 a month. This includes housing and childcare.
Nevertheless, once your baby is born and prior to that, you may have to spend a bit more on newborn gear and essentials. The good news is that giving birth in the UK won't cost you anything, as, of course, the NHS provides free healthcare for expectant mothers and delivery, as well as aftercare.
Babies & Children has estimated that you can expect to pay around £9,113 for a baby's first year including one-off purchases.
Some of the costs to consider when looking after a baby include:
Baby gear: From strollers to car seats to cribs, there's a lot of equipment that you'll need to purchase for your new arrival. According Babies & Children, the average price for a baby car seat and pushchair is £300, and furniture such as a changing table and a cot amount to £290.
Nappies and baby wipes: Depending on your baby's age and size, you can expect to go through around 8 to 10 nappies per day. At an average cost of 14.6 pence per per nappy, this works out to be around £11.2 per month. Of course, if you buy nappies in bulk or go down the reusable route, the cost will be massively reduced.
Food: If you're formula feeding, the cost of formula can add up quickly. The average cost of baby formula, including sterilising equipment and bottles is between £50 and £100. If you're breastfeeding, you may need to purchase supplies such as nursing pads or a breast pump, which can add an additional cost ranging between £25 and £500, depending on the products you choose. Our Ultimate Breastfeeding Bundle includes everything you need for your breastfeeding journey at an affordable price, from a digital breast pump to breastmilk storage bags.
Clothing and other essentials: Babies grow quickly, so you'll need to get new clothes as they grow. That doesn't necessarily mean that you have to buy brand-new clothes every time, as you can use hand-me-down clothes for a more sustainable and affordable choice. On average, parents spend about £480.00 for the first year of the baby.
Childcare: This takes the biggest toll on the budget, as childcare costs about £269.86 per week for a full-time nursery place. Below is a breakdown of childcare costs.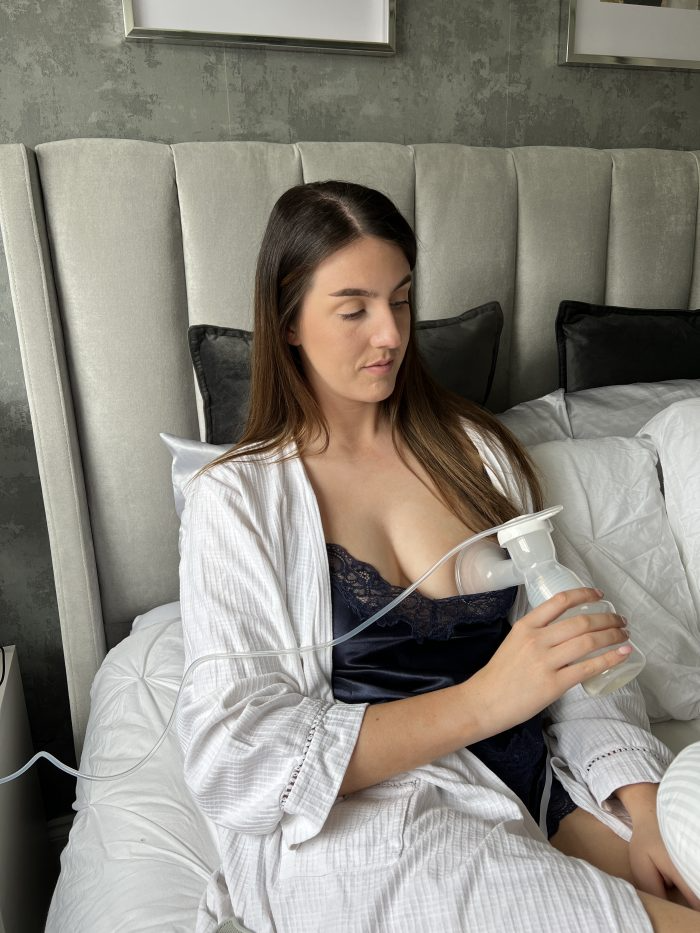 How much does childcare cost?
Childcare takes up the biggest portion of your baby expenses. Nevertheless, if you have to go back to work, you will need to consider childcare.
The typical cost for a part-time (25 hours) nursery place for a child under two in the UK is £138.70 per week and £269.86 per week for a full-time nursery place.
The cost for a childminder is slightly cheaper: £124.41 per week for part-time and £237.28 per week for full-time.
A nanny, however, is the most expensive form of childcare, and it costs between £250 and £400 per week for a part-time nanny and between £400 and £650 for a full-time one, plus National Insurance Contributions.
You should also consider additional childcare costs such as playgroups, holiday childcare costs and after school clubs.
If you wish to reduce your childcare expenses by 20%, the Government offers the opportunity to apply for tax-free childcare.
Raising a baby is definitely not cheap, but the joy of having one makes up for it all.
---