New mums are superheroes. They go above and beyond for their little ones, so it's only natural for the people around them to wonder how to support a new mum.
Here, we'll take a look at how to support a new mum, whether you're wanting to take care of a loved one or yourself.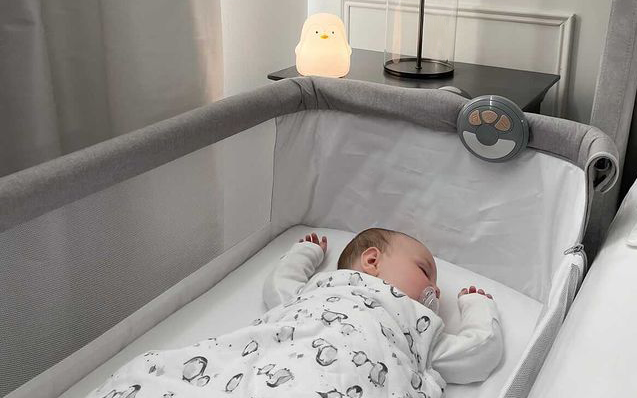 What support does a new mum need?
Every new mum needs the support of their nearest and dearest – even if they don't ask for it! They can be the strongest person in the world, but it's always important to have people around you to lean on. So what else can you do?
One of the most difficult things about becoming a new parent is adjusting to a newborn sleeping schedule. In the first three months of their lives, babies sleep for around 8–16 hours every day. This sounds like a lot, and they spend more of their newfound life asleep than awake, but it's unlikely they'll establish a regular sleeping schedule for a while. This means new mums will probably be sleep deprived!
To help new mums catch as much shut-eye as possible, you can provide them with a few newborn essentials.
This can be our Sleep By Me Crib, so the new mum and baby can rest peacefully together. Our Musical Baby Cot Mobile, Penguin Sleep Aid with Cry Sensor , and Penguin Colour Changing Night Light also perfect for soothing babies into a soundless snooze session.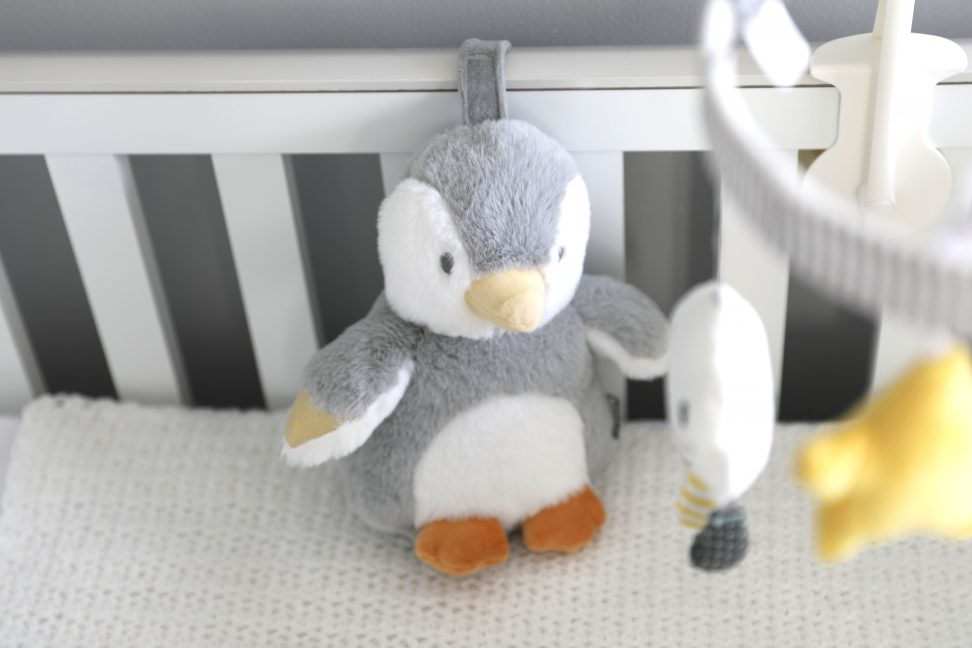 How can a partner support a new mum?
If you're a partner looking for ways to support a new mum, we have the solutions for you. No matter who is carrying the baby to term, the inevitable lack of sleep will affect both of you. There's no escaping it!
It's always important to share responsibilities. This means every new parent will have to sacrifice a little sleep to feed their newborn during the night. Our RapidCool Kit makes snack time duties stress free, with an easy-to-use digital display monitor for even the drowsiest of evenings
RapidKool isn't the only way to take some weight off their shoulders. You can support a new mum by being a hands-on parent, helping to carry your baby on every outing. Our Hip Happy Baby Carrier is ideal for holding newborns.
These are useful ways to help a new mum. But what does a new mum need for herself?
I'm a new mum - what do I need?
It's no secret that having a baby changes your life. You'll know this fact all too well if you're blessed with becoming a new mum. And while you've welcomed a beautiful newborn into the world, it can sometimes be difficult to look out for the person that's equally as important – yourself!
Let's face it – newborn babies are messy. In just a few days of being a parent, most of your clothes will be covered in spit-up, formula, or breast milk, and the inevitable explosive nappy. Or multiple! So you should have a wardrobe well-stocked with comfortable clothes, such as jogging pants and fluffy pyjamas.
Remember to think about yourself and your interests. Once your newborn has established a sleeping routine, you'll have time to jump back into the things you enjoy. Whether you're a bookworm or handy with a knitting needle, don't forget to have fun.
Every new mum is unique. These are some of the ways you can support the wonderful women in your life – even if this means yourself! But don't let this stop you from asking them what they would benefit from.
---