Reading or telling a bedtime story is a long-held tradition across many cultures. They can transcend your child not only to the world of imagination but also to a restful sleep, ensuring sweet dreams.
Moreover, bedtime stories promote your child's cognitive development, they enhance their ability to understand and express emotions and thoughts and are great for nurturing a love for books.
Here is your guide on how to spend some quality time reading bedtime stories to your little one.
How do you come up with a good bedtime story?
A good bedtime story can your child to bed in a comfortable manner and in turn enjoy a restful sleep, as well as stimulate their imagination and cognitive behaviour. While there are a lot of books available with enchanting bedtime stories, some parents prefer to make up their own, as it's more personal and a great way to involve their child too.
To take the pressure off coming up with a captivating bedtime story, follow this guide:
What's your end goal? The purpose of a bedtime story is to put your child to sleep. Even if you're tempted to tell them a convoluted story with an enthralling twist plot and a bit of mystery added to it, that may actually have the opposite effect – exciting your child. You want your child to be soothed by your story line in order to dose off to sleep peacefully. A plot that involves a serene environment, friendly voices and conversations, and a general motherly feel, will work best.
Make it personal. If you're short of inspiration, you can easily retell a well-known bedtime story by adding a personal touch, which can revolve around your child's interests and hobbies. Alternatively, you can come up with a whole new story totally based around your child's little world. Again, this will make it more relatable and enjoyable.
Make it interactive. To take things to the next level, use props. For example, if you're telling the story of Snow White, use our Animal Adventures Tummy Time Pillow Mirror for when you recite the "Mirror, mirror on the wall, who's the fairest of them all?" part. Alternatively, our penguin toy can become the main protagonist of your story, which will make your child fall in love with it even more.
Finish on a positive note. All children's stories have a happy ending, and your bedtime story should do as well. This will put your child at ease and leave them with a good feeling. Don't forget to tuck them up in our Cloud Comforter and give them a goodnight kiss for an even more restful sleep.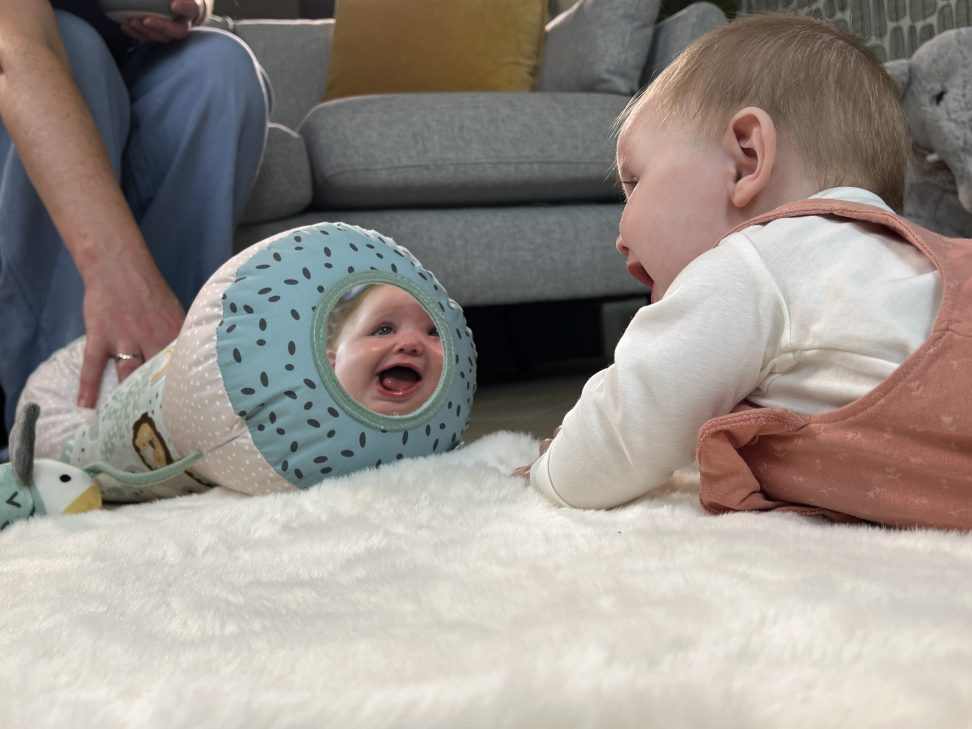 What age should you start reading a bedtime story?
Reading or telling a bedtime story doesn't have a start date or an expiry one. The earlier you start, the easier it will be to get your child into the habit of loving and reading books.
Don't consider bedtime stories a chore. In order to develop healthy reading habits for your child, this should be an enjoyable activity both for you and them. So, if you feel like sitting in a chair next to your newborn's crib and reading your favourite childhood story or simply making a story our of how cute they were sleeping last night, don't be afraid to do so.
Similarly, if your ten-year-old is asking you to read them or tell them a bedtime story, don't refuse or shame them about it. At the end of the day, this is a bonding time between you and them that you will cherish forever.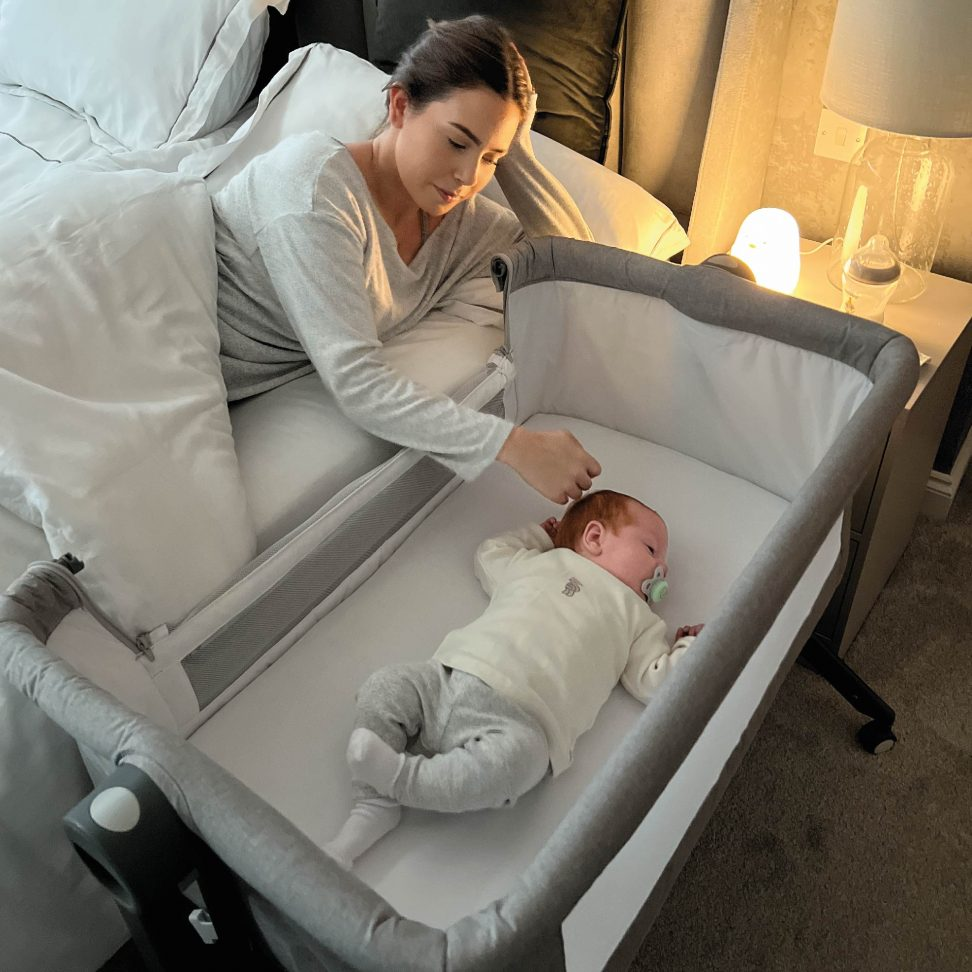 What is the most popular bedtime story?
From Goldilocks and the Three Bears to Jack and the Beanstalk, there is an abundance of classic bedtime stories that we all love and should be passed on to the next generations.
To determine which are the most loved bedtime stories by parents and children for 2022, Bensons for Beds has collected data, and here are the results:
1. The Gruffalo by Julia Donaldson
2. The Very Hungry Caterpillar by Eric Carle
3. The Tiger Who Came To Tea by Judith Kerr
4. Zog and The Flying Doctors by Julia Donaldson
5. The Highway Rat by Julia Donaldson
6. The Gruffalo's Child by Julia Donaldson
7. The Tale of Peter Rabbit by Beatrix Potter
8. The Cat in the Hat by Dr Seuss
9. Where the Wild Things Are by Maurice Sendak
10. The Smeds and The Smoos by Julia Donaldson
Picking any of these books for your bedtime stories will definitely give you an advantage in acing your child's bedtime routine and ensuring that putting your child to bed becomes an enjoyable and rewarding experience.
Bedtime stories are an essential part of your child's bedtime routine and have amazing long-term benefits. So, pick your child's favourite book or dive into your own well of imagination and cherish some quality time with them!
To make your child's bedtime routine even more pleasant and pleasurable, check out our range of bath time products and bedtime and sleep aids.
---
---