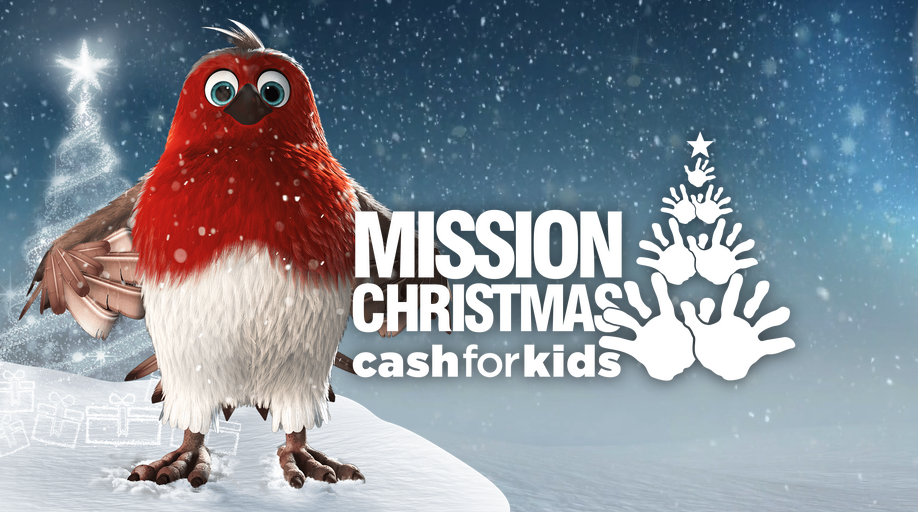 Being a family can be tough at the best of times. For those living in poverty it's unimaginably hard and Christmas is the hardest time of all. 1 in 3 children are living in poverty in the UK, that's nearly 4 million children at risk of waking up to no presents at all on Christmas day. It's an awful thought, and for so many families who are stuggling to make ends meet Christmas is a luxury they just can't afford.
Thanks to the charity Cash for Kids and their Mission Christmas campaign most of the children that would otherwise have nothing, wake up to some magic at Christmas. They work tirelessly to generate donated presents and we are proud to help them in their efforts.

The scale of the problem and the number of underprivileged children increases every year, which means every year more gifts are needed. Unfortunately babies and teenagers are often harder to buy for and there is always a shortfall of presents for these age ranges. When we heard Cash for Kids say they struggle to generate enough gifts for babies, we knew we could make a difference by offering our Nuby baby and toddler products. That's exactly what we did!
Children are identified by social services, head teachers at schools and other charitable organisations. The families are then nominated by the charity. This year over £14.6 million of gifts and cash have been distributed to help more than 380,054 underprivileged children across the UK. It's the largest annual Christmas toy appeal in the UK and the charity project manages all of it, including the operational and logistical needs required to complete the enormous task of gathering and distributing the donations.
The amount of support that the Mission Christmas campaign generates from the public and local companies never ceases to amaze the charity and as their work grows every year, so does their voluntary support and donations. To help with donations we offered not-for-profit profits on our web page for the public to purchase for babies and toddlers in need at Christmas. It was advertised on our local Metro radio station and we were amazed by the kindness of the Great British amount of people purchased Mission Christmas gifts.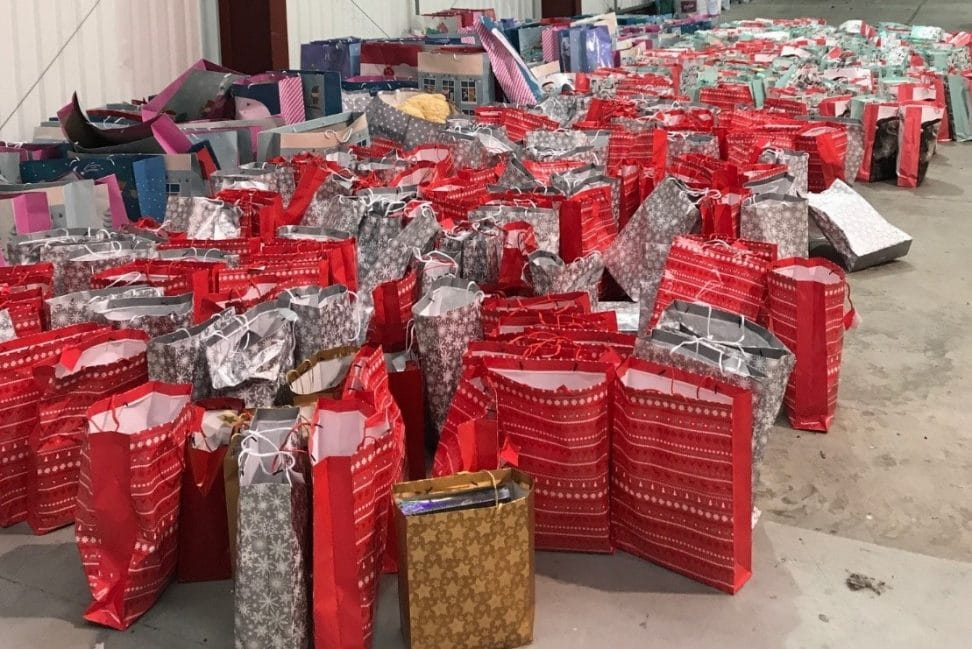 This year the regional campaign operations managed by Radio Aire, Radio Forth, Radio Tay, Rock FM and Metro Radio placed over 5,000 Nuby products in addition to the Nuby products donated by the public. When we delivered all the website donations to the North East warehouse we volunteered some of our time to help with the sorting process, as all the products have to be placed in the correct age category before being distributed to the necessary services. To see such generosity and kindness from those donating volunteering is a very humbling experience. And to see the scale of the poverty that exists for children in our country is truly shocking.
Gift drop-off points are now closed but you can still donate to Mission Christmas in other ways:
TEXT DONATE by texting MISSION to 70905 (£5 donation), 70910 (£10 donation) or 70920 (£20 donation)
Payments can also be made via bank transfer, using the following details:
Account Name: Bauer Radio's Cash for Kids Charities
Sort Code: 12-11-03
Account No.: 06232724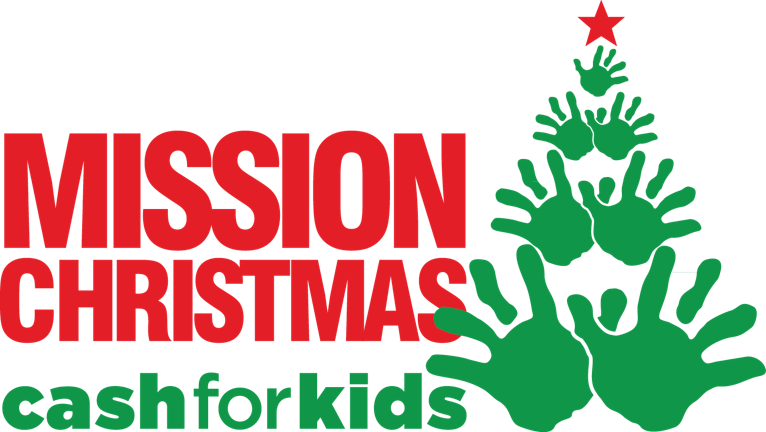 You can help Cash for Kids make a difference this Christmas.
Thank you for all your kind donations!
---