Christmas is a magical time. Plus, the festive celebrations only grow when you start a family of your own. If you're a new mum or dad, you're sure to be excited about all things jolly and holly this winter, and you need to think about what newborn essentials you will buy for your child.
So, what do you buy a newborn baby for Christmas?
What do you buy a baby for 0-3 months?
Newborn babies are sleeping machines. They snooze for most of the waking and sleeping hours, waking up a little and after for a snack or two. So, it only makes sense to buy them something to make their favourite activity a little more peaceful. A cloud and star cot mobile, for example, will mesmerise every little one.
Babies love cuddly companions. Rather than buying a teddy bear twice their size that they can't take to their petite cot, you can choose a penguin sleep aid with a cry sensor. Not only will this keep them company while they're visiting the land of nod, but it will also alert parents when they've woken from their slumber.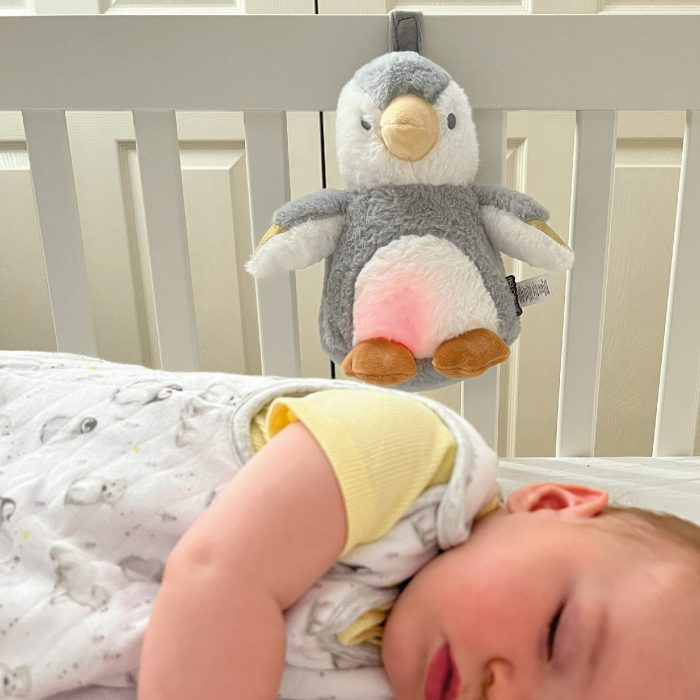 What should I get my 6-month-old for Christmas?
Once your baby has grown and found their footing within the world, you can buy them gifts that are a little more interactive. Nuby UK has a baby play gym perfect for curious boys and girls; while this is suitable from 0 months, it also offers 6-month-olds hours of sensory entertainment through soft cushions and hanging penguin toys. What more could a baby want?
Just like any growing child, your six-month-old is likely curious about the outside world. To help them have fun in the fresh air, you can buy them a baby carrier. Our hip-happy baby carrier is comfortable for both baby and parent, meaning it's the perfect gift for your six-month-old! Plus, it's helping you out a lot. And your happiness is important too!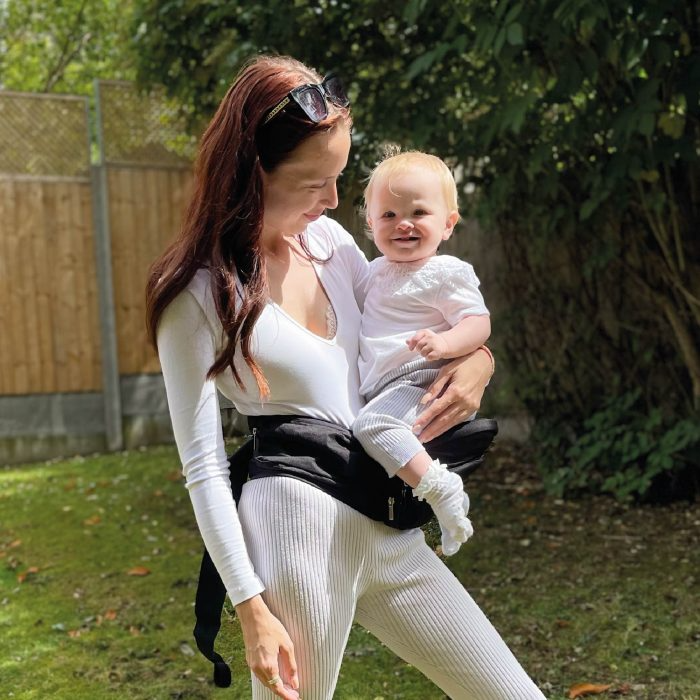 At six months of age, your baby starts teething. That can largely interrupt their sleep and cause them discomfort. To provide them with ease this Christmas and soothe their sore gums, get them a teether. It's also the perfect item to remind them of that very important stage of their development – growing teeth. Our interactive Flip N Fun Teether Book not only brings a much-needed teething relief through the various textures featured but is also incredibly educational and fun to play with.
For those sleepless nights, we recommend our Teething Mitt, available in red and grey. Instead of chewing on their hands, your little one can use the textured silicone edge. It will also protect them from scratching themselves and will stimulate their senses with the crinkly sounds. Soft and cute, this teething mitt is the perfect Christmas gift for your baby.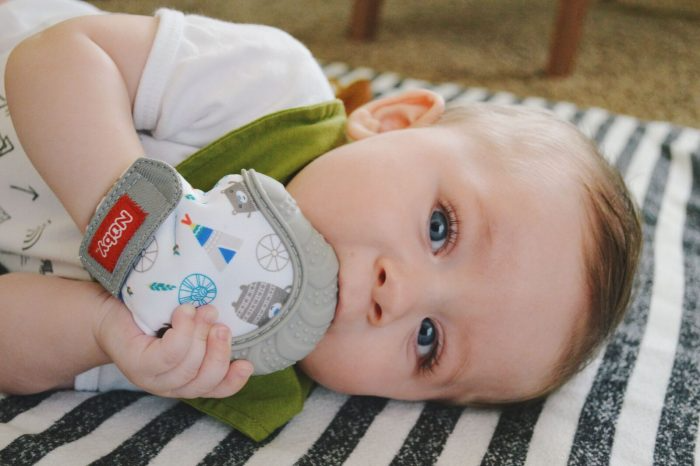 Choosing the right gift for your newborn will make both their and your Christmas even more magical. Although they're too young to grasp the idea behind gift-giving, once they're a little older, you can tell them all about their first Christmas and the gift they got. They sure will cherish it for a long time! At Nuby, we have a range of baby products that can make for the perfect Christmas gift for your newborn, so check them out and start adding them to your Christmas shopping list!
---