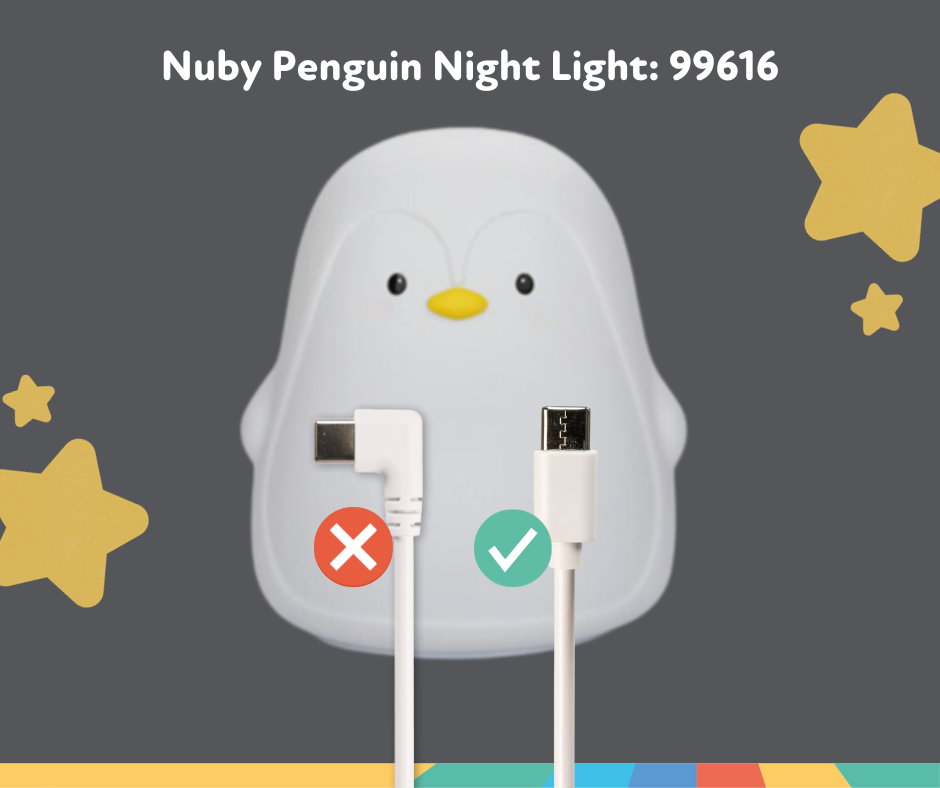 Following assessment of our Penguin Night Light, we have identified a potential weak point at the bend in the L-shaped USB-C cable that accompanies the product. Our testing suggests that if the cable is pulled out incorrectly by gripping the wire
rather than the L-shaped head, over time damage may occur to the internal wiring and potentially result in a short.
While the risk of this occurring is extremely low – and there is no defect with the night light itself – customer safety is our #1 priority. Therefore, we are asking all consumers who have purchased the night light with an L-shaped cable to stop using the item and contact us to receive a free replacement cable.
If you purchased our Penguin Night Light with an L-shaped USB-C cable from Nuby UK
website, Tesco, Boots or Amazon from 1st May 2022, please contact Nuby customer services and request a FREE replacement cable: enquiries@nuby-uk.com
We apologise for the inconvenience this causes and thank you for your
co-operation.