RapidCool™
Be ready to take on any feed with the Nuby RapidCool Baby Bottle Maker!...
Be ready to take on any feed with the Nuby RapidCool Baby Bottle Maker. The perfect formula feed, ready to serve wherever you are, in as little as 2 minutes. Our RapidCool acts as a cooling flask, perfect for on-the-go bottle prep; a must-have for parents with hungry little ones. This handy bottle cooler is perfectly portable with no filters or fuss and follows NHS formula feeding guidelines.

Follows NHS guidelines
Quiet for nighttime feeds
Handy for on-the-go feeding
How it Works
Step 1
Simply add freshly boiled water into the RapidCool™, using the measuring graduations inside the RapidCool™.
Step 2
Next, add your pre-measured formula powder to the freshly boiled water, in the RapidCool™.
Step 3
Then give the RapidCool™ a good shake to mix your formula and water together.
Step 4
Tip the RapidCool™ upside down for the feed to contact the thermometer. When 'Nuby' changes to green your feed has cooled.
Step 5
Pour your feed into a sterilised bottle, and you are ready to serve - in as little as 2 minutes!
Step 6
Clean the RapidCool™ after each use with UV, cold water or steam sterilisation. The digital lid can be sterilised with cold water or UV.
Love this Product!
"Looks like it's made to last, it's easy to use and it saves time waiting for a bottle to cool down. Excellent during the night time feeds and very handy to store if needed away from home."
Game-changer!
"It is fantastic and so easy to use, I used it all night and it never let me down. I would definitely recommend buying this, it's perfect for night feeds but also fitting in the change bag to take out with you."
A Revelation!
"If you've ever been there with your baby screaming because they're hungry whilst you desperately try to cool the milk, you understand the struggle. This handy piece of kit will end that struggle forever."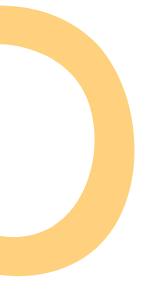 *Competition T&C's: We'll give one winner a sky dive experience for two plus our RapidCool Kit as well as three runner's up our RapidCool Kit. Competition open to UK residents over 18 only from 05.05.2023 to 26.05.2023. Winner will be chosen at random by Nuby UK on or before 30.06.2023 and contacted via email. Travel and accommodation is not included in the prize. Only one entry per person will be valid and multiple entries will void the entrant. Nuby UK reserve the right to cancel or withdraw the competition at any time. By entering this competition you are signing up to Nuby's Baby Club and you agree to receiving marketing communications via email. Note: Using a RapidCool during sky dive is optional.