Snuggled up against the winter weather outside, we're looking forward to 2021 with hope and wonder about what it will bring us.
And maybe you have a new little arrival coming your way!
In our opinion, there's no better way to warm up the winter months than having a bundle of joy to care for, but we know that any new parent will have plenty to keep them occupied and are no doubt planning and prepping for everything they need.
Maybe you already have your nursery 'must haves' sorted, but what about the additional items that will help soothe your little one in the cold months ahead?
With limitations on going out and meeting up with friends and family due to COVID-19, we still need to keep finding ways to look after ourselves and our families indoors.
Nuby's new Cloud and Star Range is the perfect combination of comfort and magic for you and your baby this winter. Perfect for those long dark days – cosy, cute, and bang on trend too.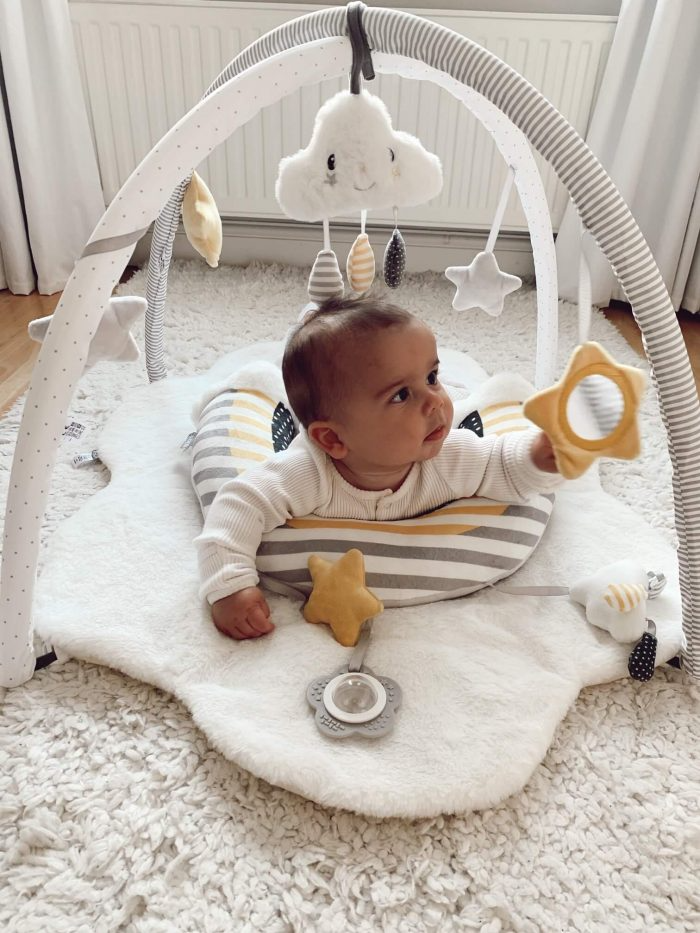 Cloud & Star Nursery Range
Cloud and Star play gym
Whether your little one wants to relax or stretch, the Cloud and Star play gym has wonderful toys to develop their senses and physical coordination.
With a plush feel and extra snugness around the sides for protection, simply place your little wriggler on the mat and watch to see what they're drawn to first.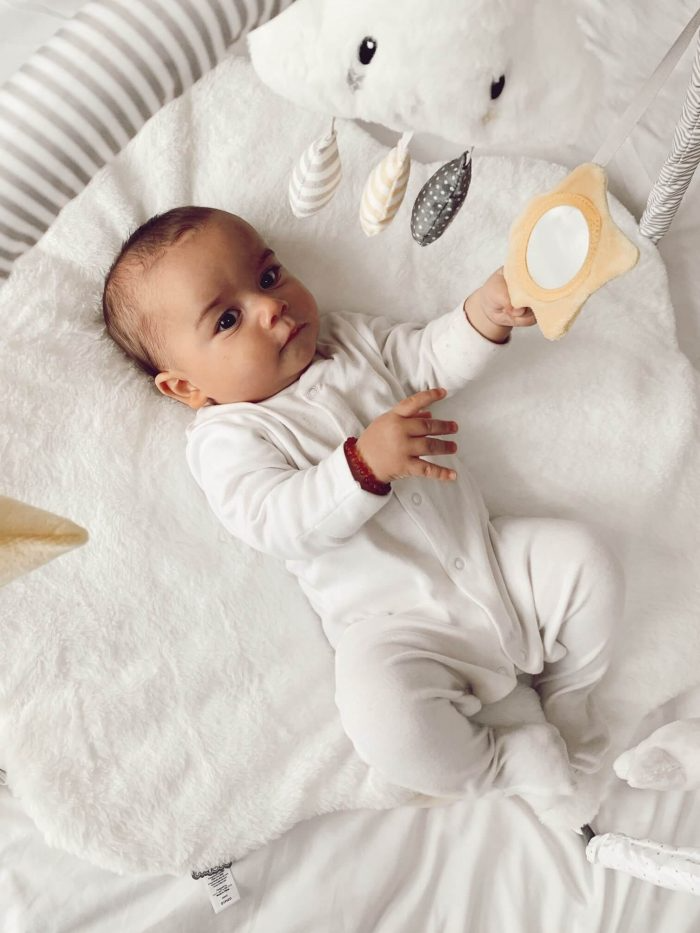 Play Gym
Cloud and Star inflatable seat
This Cloud and Star Inflatable Seat will help teach your baby to sit upright but it'll keep them safely cushioned with the padded arms and head rest.
The play table which comes with super-soft Cloud, Star and Rainbow toys, can also be detached if your baby wants to play with them after you've packed the inflatable seat away.
With a plush fabric as soft as your little ones skin, the removable cover is also machine washable in case there's a bit of mess along the way.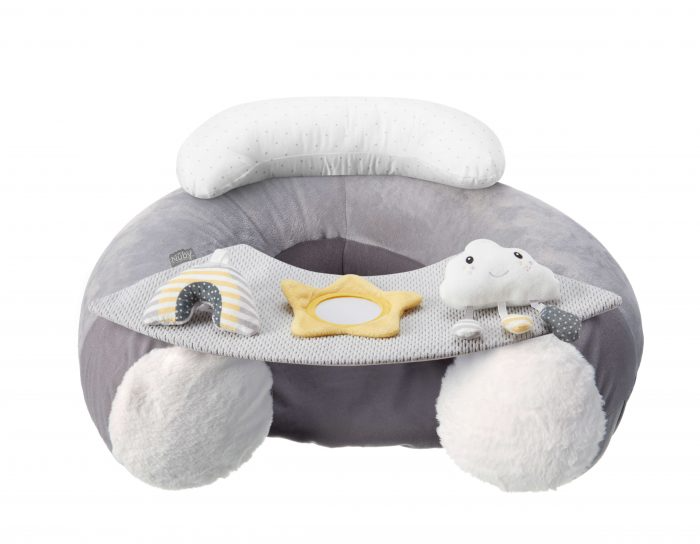 Inflatable Seat
Cloud and Star comforter
An age old way to soothe a baby – the trusty comforter!
With the soft, plush character and tags, it's perfect for your baby to snuggle into. The comforter squeaks, and along with the character keeps baby entertained as they cuddle up, for a nap or for the perfect night's sleep.
Now then, cloud or star? Take your pick!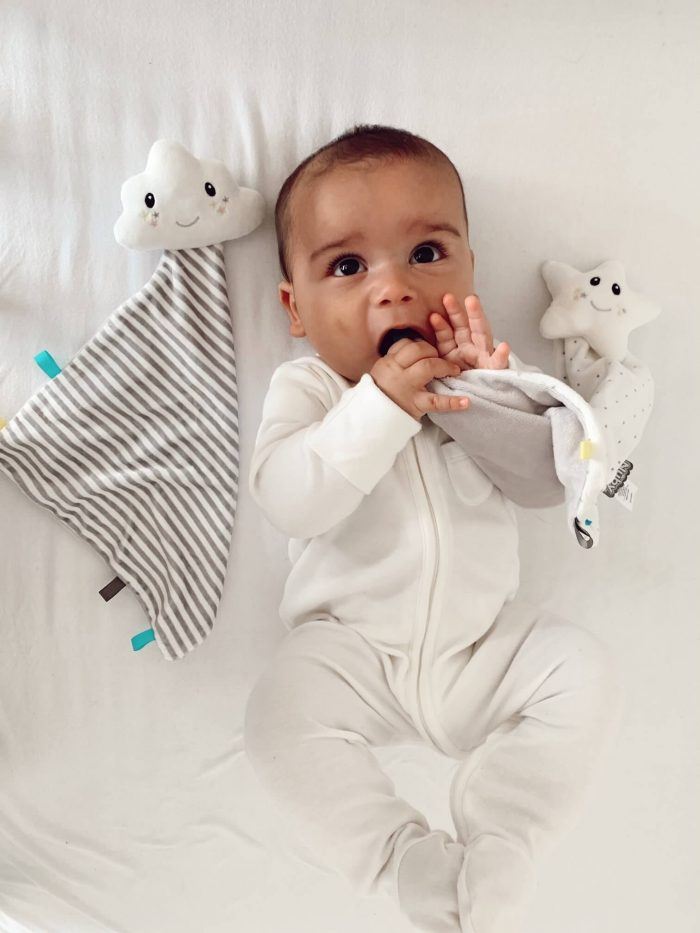 Cloud & Star Comforters
Cloud and Star pram toy
When you do venture out, take the fluffy characters with you for extra comfort!
The soft character face and the chimes keep baby engaged, while the teething element is ideal for when those gums are sore. Suitable from birth, the toy will keep little ones entertained for hours, while you enjoy your travels.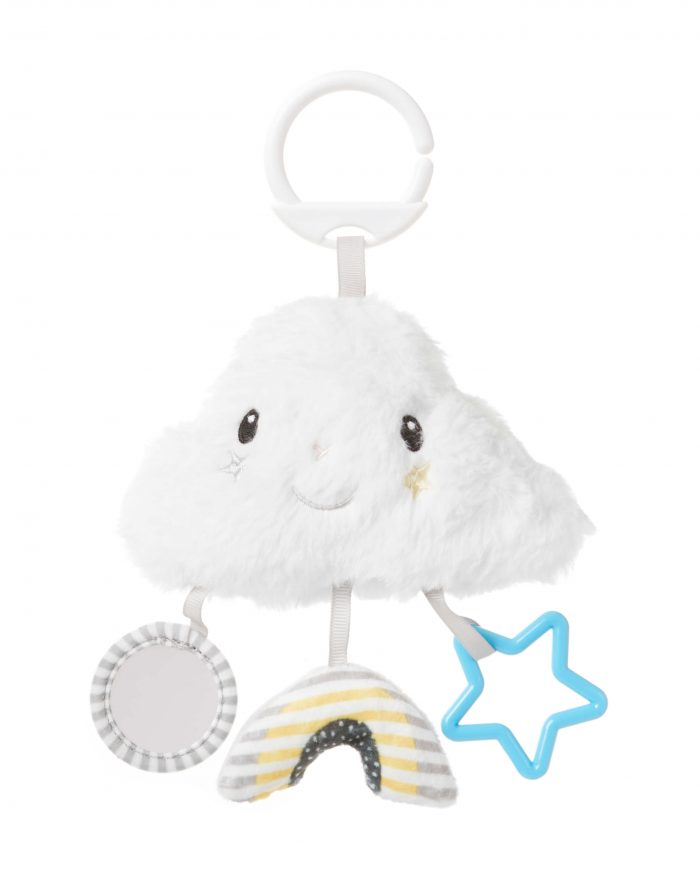 Cloud & Star Pram Toy
Our top 5 tips to help soothe baby at home this winter:
Have some gentle noise in the background. Sing or hum a tune to your baby or play some ambient noise through your speakers.
Move, sway and softly dance with your baby. Lots of babies are soothed by gentle movement and motion.
Give your baby some new textures to feel. They learn so much in their first year, the more textures the better.
Treat your baby to a little at home massage! Create a sense of spa-like calm for your baby by gently massaging them with your hands.
Don't forget to look after yourself. Connect with your loved ones through phone calls and find support groups online if you need to. Happy Mum = Happy baby!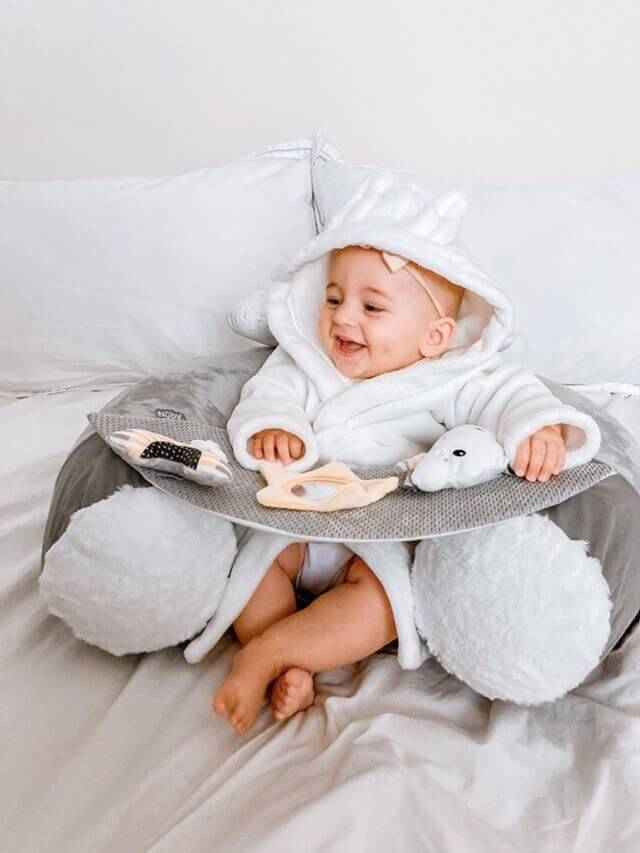 ---